Corndog
Connoisseurs
Corndog, Inc.
Chattanooga, TN
We're serious about corndogs.
Ever watch one of our connoisseurs in action? Bite into one of their hand-dipped, fried to golden perfection corndogs or funnel cakes? It seriously needs to be on your bucket list.
We've dedicated our lives to the corndog since 2008 which is why they taste so dang good. Join us on The Corndog Freedom Tour and taste the experience for yourself.
See just how "not normal" we are.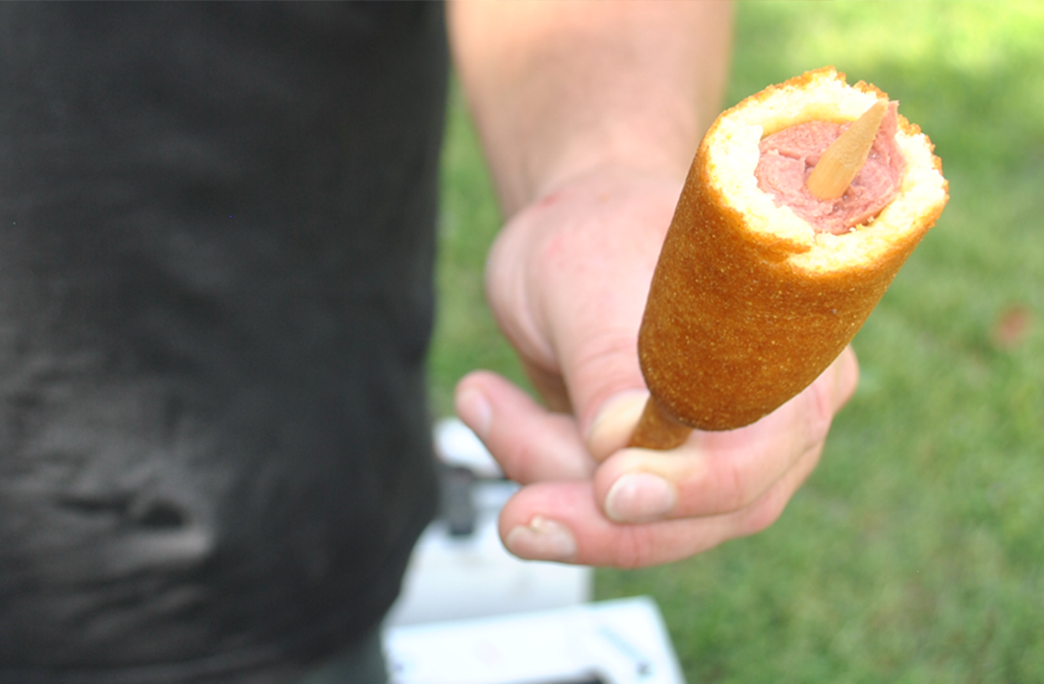 Join us on the Corndog Freedom Tour.
We love what we do.
Our corndog family has a lot in common with the corndogs we make — they're all deliciously unique, hot, and irresistible.
Ever want to quit your 'real' job and find freedom?
Yeah, that's how Corndog Inc. started in 2008. Know what we found out? There were a lot of other professionals looking for corndog freedom too. So we hired them and became a corndog family.
It's all in the wrist.
Double and triple dipping isn't gross, it's what you do when you're a professional.
We're not bragging (much).
We're so good we can double and triple dip our dogs and that means less time in line and more time feeling fine. Instead of dipping one dog into our freshly made batter (slow, boring, for amateurs) we can hold up to three dogs in one hand and dip them all expertly at once!